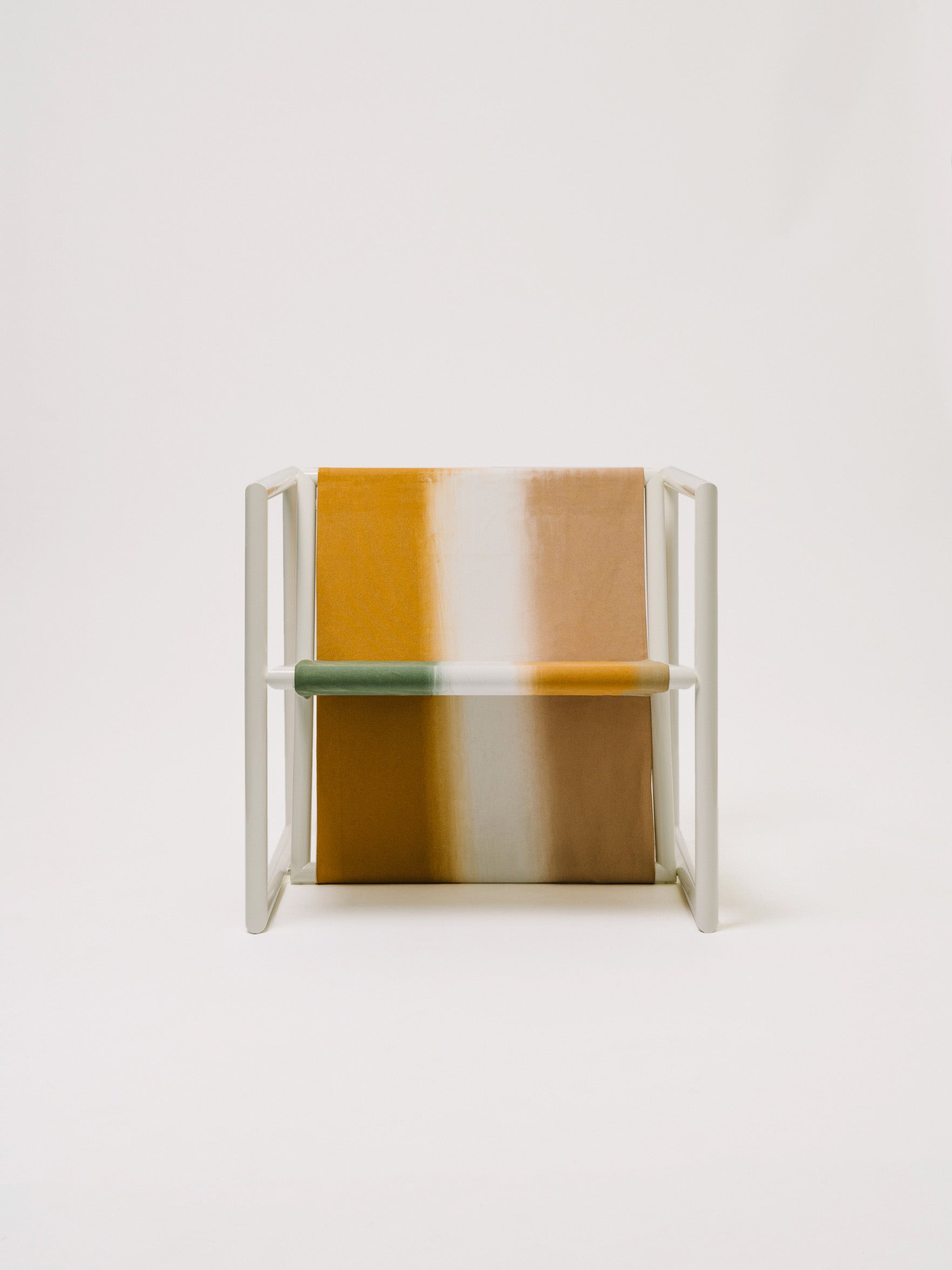 Flood Chair in Neutral
Squares frames of tubular metal are interlocked to form an armchair made of flat planes. The seat and back are upholstered with screen printed fabric or leather using a free-pour technique signature to Saunders. Blending tonal colors, in this case caramel blends with nude, white and khaki. 
Bone White Painted Steel with screen printed upholstery.  33"x33"x33".