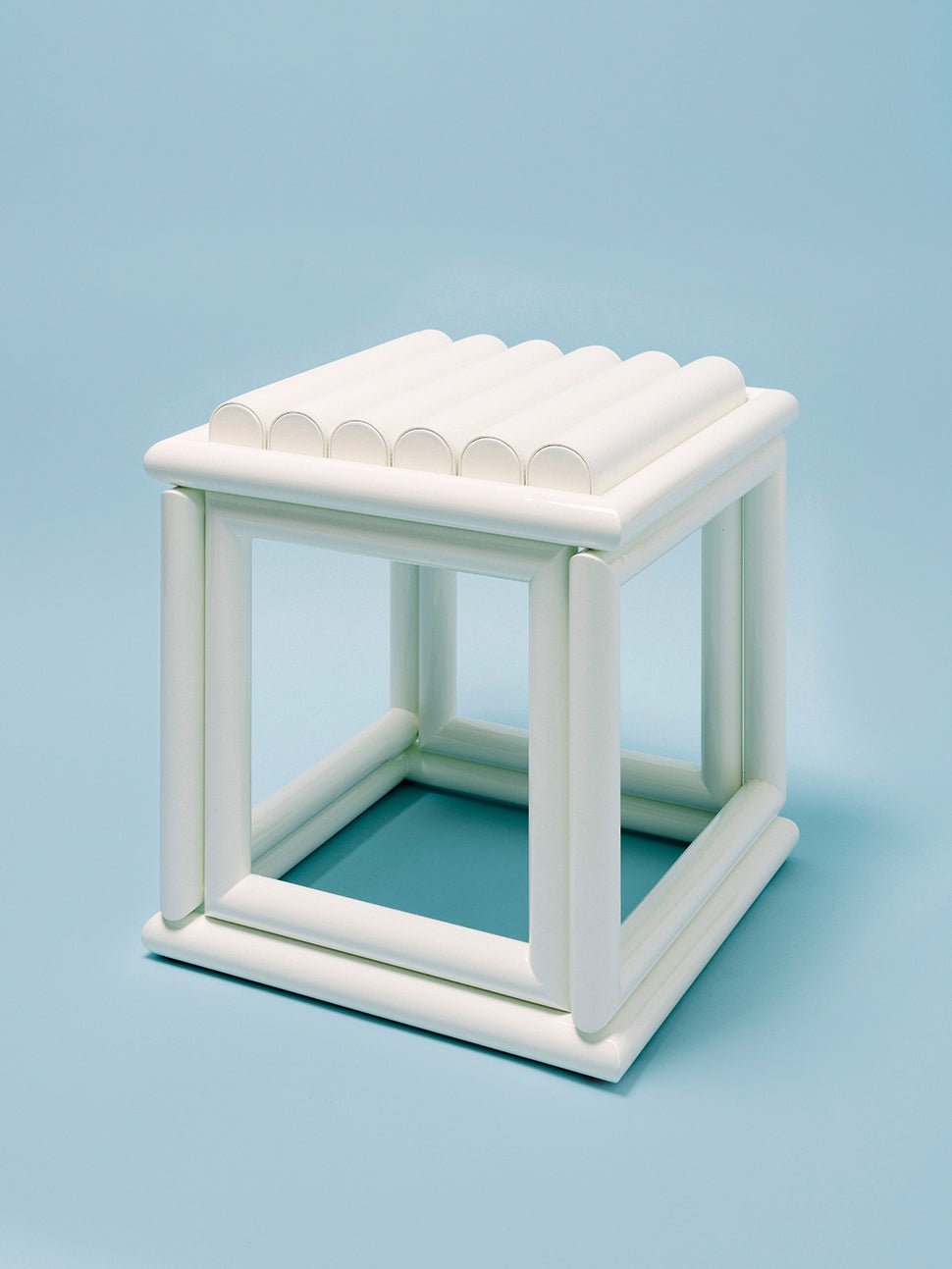 Renfrew Stool in Bone White
Working with tubular steel, a ubiquitous material familiar to all, the concept for Renfrew Stool is based on simple geometry. The repetition of a simple square has been used to create a structure that is interlocked to form a cube. This bone white colorway is part of the neutral series designed in 2020. The seat is constructed of six individually upholstered cushions in bone white calf leather. 


Bone White Painted Steel, Calf Leather. 18"x18"x18".